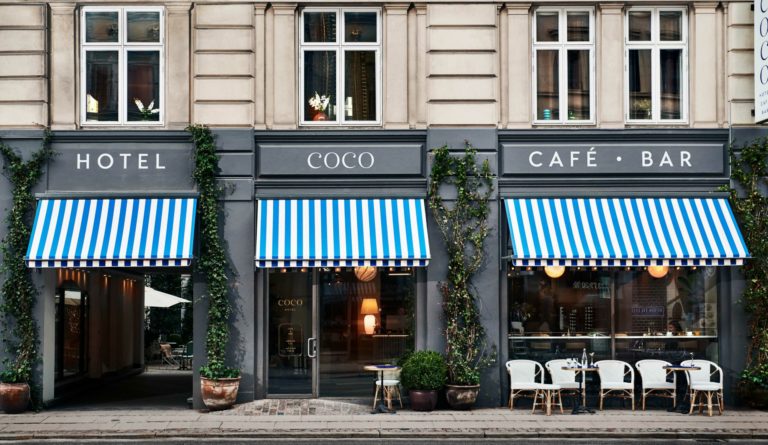 They have got easier communication with the guests and a resource-saving solution
Coco Hotel offers 88 newly renovated rooms, which have been created with the desire to be a place where locals and travelers meet in welcoming surroundings, furnished with a focus on well-being and design inspired by French and Danish designers. They embrace everyone and keep focus on excellent hospitality above all else.
The IT solution
Coco Hotel has been installed TV screens, Mirage TV system og chromecast in all their 88 rooms.
When the guest switches on the TV, they can navigate around a user-friendly TV menu. The TV menu also has a nice design, which is easy for Coco Hotel to edit and update with information, messages and offers.
The guest can navigate to the Chromecast and watch their favorite series on the streaming services, which helps to enhance the guest experience.
Results
"The Mirage, allows us to communicate with our guests in a new way. We can tailor our menu and push messages that were previously difficult to get across to all guests. At the same time, we get far fewer requests for specific channels, as we now give our guests the opportunity to choose entirely themselves what they want to watch with Chromecast.
The value in having chromecast, was the reason our collaboration with RAW IT started in the first place, and we have not been disappointed. We had an idea of ​​how our guests would receive the solution and how much it would be used, but those expectations have been far exceeded. Our guests decide for themselves what they want to see and when, and that way we can save money on TV channels and at the same time provide better service to our guests. What's not to like."
– Matthias Timmermann, General Manager.
Are you interested in a TV solution? Then you are welcome to contact us and have a non-binding conversation about which TV solution best suits your hotel
It was important for us to find an IT solution that suited and understood the Hospitality segment. RawIT does this to the highest degree, they understand that when a problem arises in the hotel world, it is always acute. This ensures a good and quick problem solution. When we initially started the project with RawIT, it was only the plan that we should implement a Chromecast solution, that we end up with the entire Mirage palette is due to good guidance and understanding of user-friendliness for our guests. For me, RAW IT is clearly the best IT supplier for the Hospitality industry. RAW IT is made and managed by Hospitality people who put the guest first. Huge recommendation from here.
Matthias Timmermann
Interim General Manager, Coco Hotel