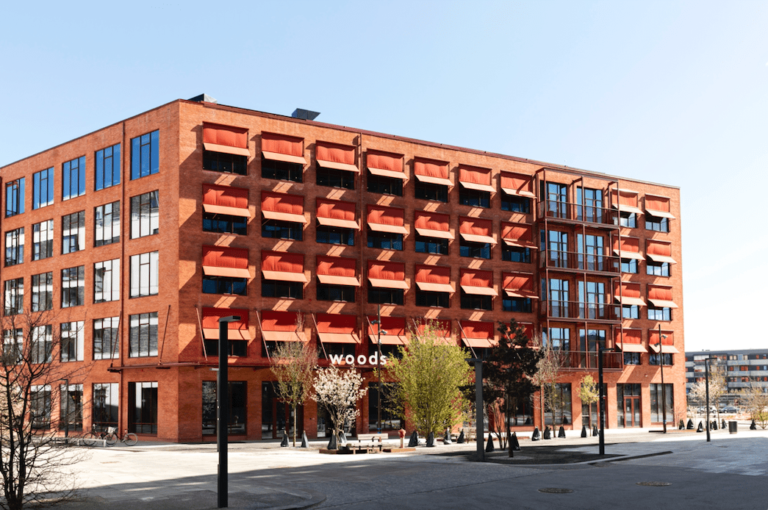 Woods offers office space for businesses where world-class office facilities. RAW IT has been involved in consulting right from the start of the construction phase. Woods has got this IT solution:
Network
10 GB infrastructure with redundancy and UPS facilities.
Own network / VLAN in the room, which is secured with a firewall and can be connected to several rooms.
Opportunity to create your own closed network, and access it across the floors.
Wi-Fi
Full internet coverage.
High internet speed.
Secure and encrypted Wi-Fi, as well as guest Wi-Fi.
Meeting center
Quality screens in all meeting rooms.
Video conferencing equipment for all online meetings.
Easy and wireless casting from computer to screen.
Fiber connection
They can now avoid malfunctions with redundant fiber lines, which ensure high uptime in the event of cable overburden.
10GB internet line, ensures a fast connection to the internet.
Results
It is an IT solution that helps to complete the office facilities for the companies that rent from Woods.

The meeting rooms with the video conferencing equipment enable the companies to appear more professional to their partners and customers.

While this powerful, stable and secure Wi-Fi solution gives them security as well as being productively enhanced by there being no internet interruptions.