Software and hardware for your meeting room
We can supply hardware and software for your meeting room.
These are secure solutions that help to optimize productivity among employees and make you appear professional to customers and partners.
Video solution for the meeting room
With the right video equipment, it is possible to make meetings seem more authentic. In this way, you appear more professional in that your sound and picture quality is razor sharp. At the same time, it supports your communication - including body language, which is very important for how your message is received.
It is a video conferencing solution that gives an authentic and natural feel to the meeting. With this video solution you get:
The best sound quality. It is the only USB video bar that has patented NoiseBlock technology, which removes distracting sounds that may interfere with your meeting.
Conversations that take place in the same room, with Acoustic Fence, are to a certain extent excluded in your online meeting. Only sound that is defined within a certain range is included. It has automatic Framing built-in.
This means that Group Framing and automatic Speaker Tracking focus on the person who has the floor. This is an important factor in making the meeting feel more personal and natural.
With this solution, you as a company can be sure to appear razor sharp for your next online meeting.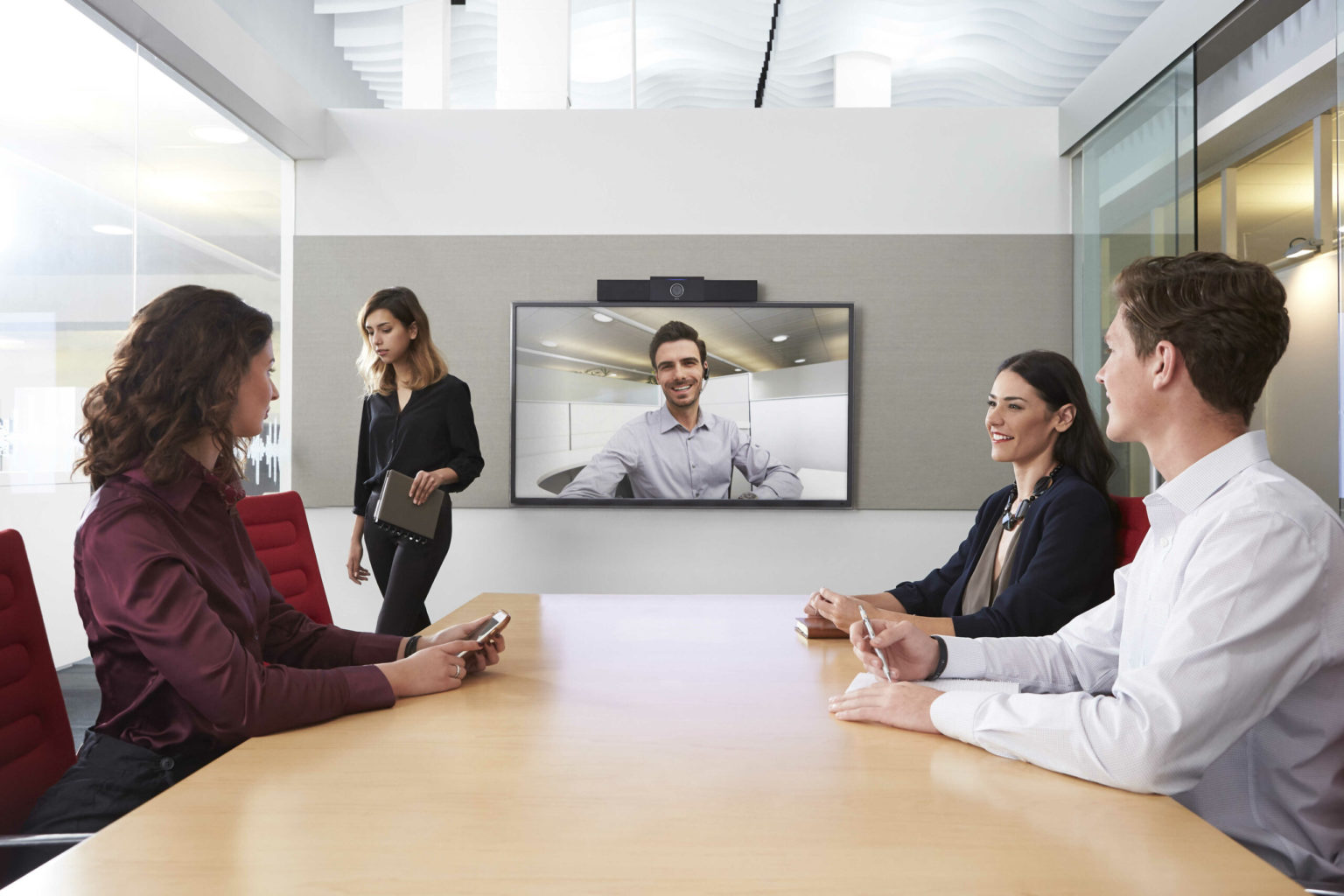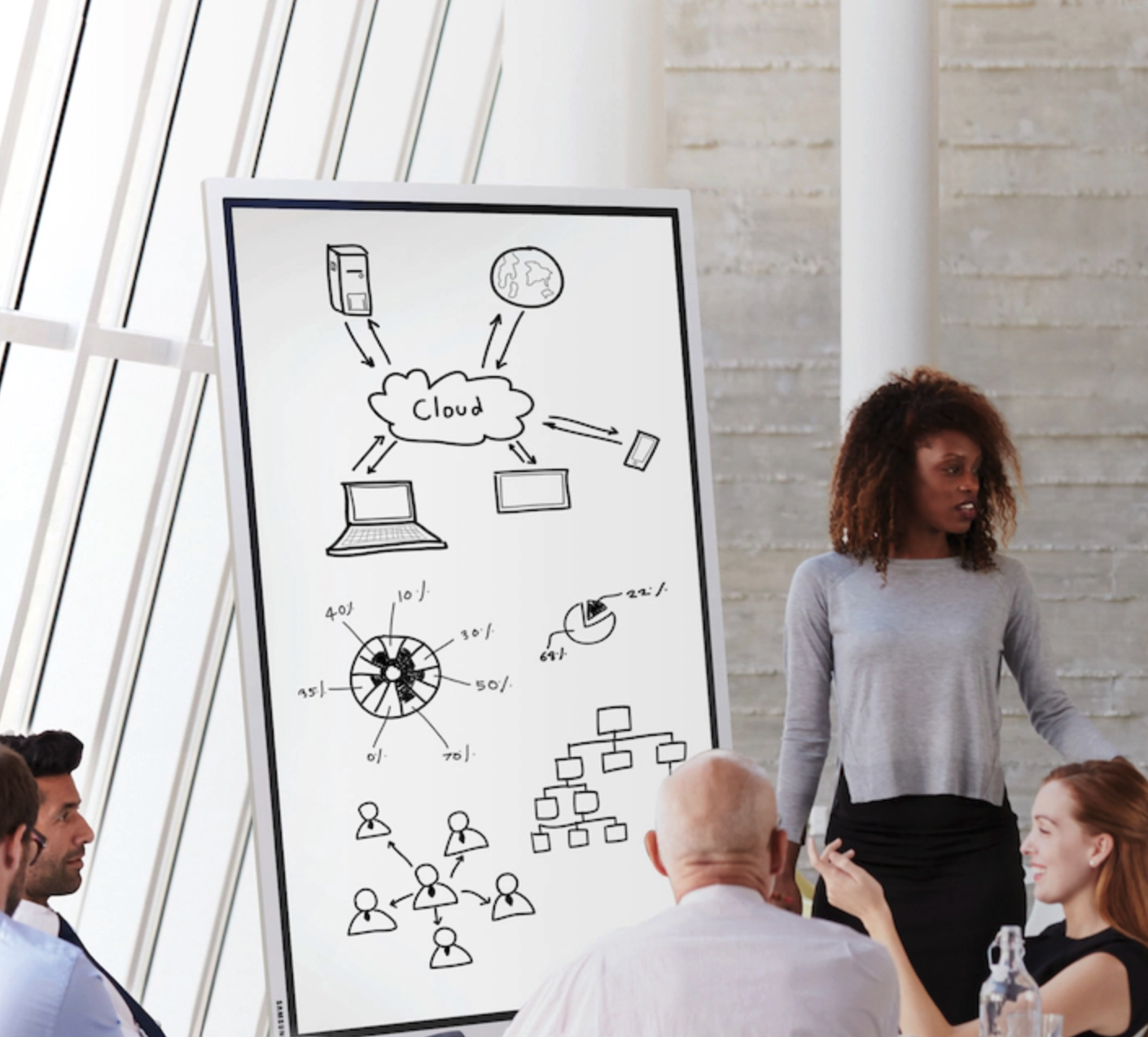 Say goodbye to too little space on note paper, cluttered whiteboards, the smell of booze pens - and say hello to this interactive digital whiteboard.
Get an interactive whiteboard with a built-in touchscreen - you can have it portable or fixed.
A digital whiteboard has more advantages than a normal whiteboard. Here you can have the content saved directly and share it with the participants for the meeting, which allows summarizing meetings easily and simply.
It leads to better collaboration, expands the ability to present and is ideal for all types of meetings as well as brainstorming.
Screens for your meeting room
With RAW Signage, we offer smaller booking screens, which hang out in front of the meeting room. The booking screens can interact with 365 office booking system, so you can easily and quickly book directly on the touch screen or Outlook, where other participants can be invited.
If you need larger TV screens to be configured with the video conferencing equipment, we will also supply and install it. Here you can share documents and presentations directly from your computer to the TV screen with click-sharing.
Get a TV screen with a minimalist expression or "The Frame", which acts as an optional painting when turned off, which can be integrated as part of the decor of the meeting room.