GET YOUR BACKUP SAFELY IN THE CLOUD
Loss of electronic data costs both time and money. With a cloud-based back-up, you can ensure that you do not lose data. The system is easy to use and requires only one installation smaller program on your computer as well as an internet connection.
CLOUD STORAGE
The cloud solution frees up in-house data storage. Businesses will no longer require file storage, data backup and software programs that take up most of the space, as most of the data will be stored in external cloud servers. Cloud frees up not only in-house data storage, but also unlimited space in the cloud.
AVOID ERRORS
When you use your own servers, you have to buy more hardware than you need in case of failure. In extreme cases, copy everything. When you move to the cloud, you avoid redundant server capacity and susceptibility to power outages. Thus, a migration to the cloud not only adds confidence to the system, but also that the information is constantly available.
FULL SCALABLE SOLUTION
Raw Backup is a 100 percent scalable solution that you can continuously adapt to your company's needs. You can turn up and down the server capacity, and you only pay for what you use. By migrating to the cloud, you avoid one server breaking down and the other server being overloaded.
By migrating your data to the cloud, your company can save money on hardware solutions and the operation of many servers. With RAW Backup, you are only billed for what you use, thereby avoiding paying for resources you don't use.
WITH CLOUD YOU GET

Fully automated online backup

Your data is secured against theft, fire, water damage, etc.

Easy to install

and set up

Runs on Microsoft Windows, Mac OS, Linux and Novell

Backs up VM-ware, Hyper-V, VEEM, Oracle, SQL, Exchange, file servers and mail accounts
Get help with guidance and advice for the start-up and operation of online backup. When Raw IT has helped you get started, you can always make use of our 24-hour IT support team, so you're up and running.
Contact us today and hear how we can help you and your company.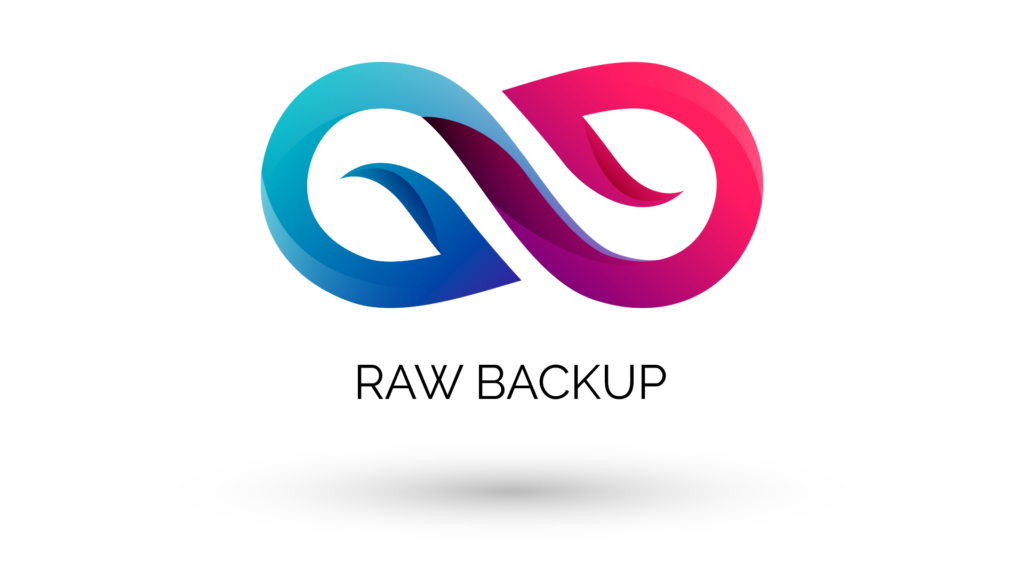 With online backup, your data is sent to our data center, where it is stored for as long as you wish. The data is transferred via a special connection with the same high degree of security as the banks use. That is that your data is protected and can only be read by you at all times. The system can back up both servers, desktop computers and laptops, and you only pay for the storage space you need.
RAW BACKUP secures your business against the worst - business data loss of any kind. Backup is compressed, encrypted and transported out of the house via a secure SSL connection to our data center. You do not have to purchase hardware and software for a local backup server and maintain it.