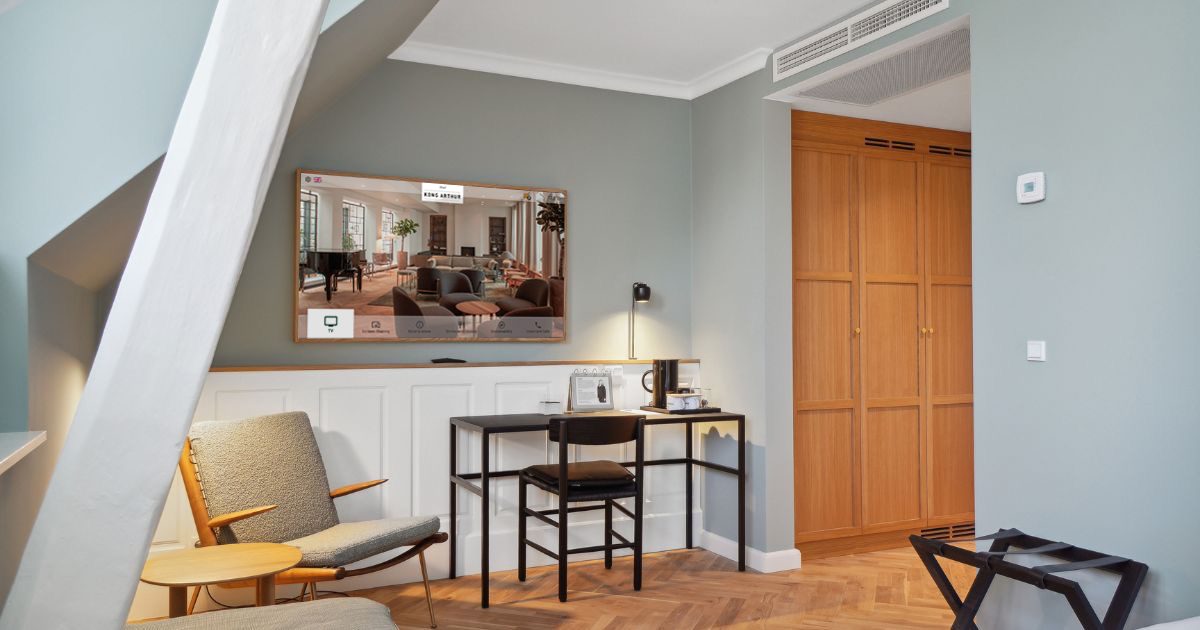 Arthur Hotels announced the opening of 54 newly renovated rooms at their iconic property, Hotel Kong Arthur.
This update marks a significant milestone for the hotel and adds an extra dimension of elegance and comfort to the existing guest experience.
The renovation of the 54 rooms has resulted in a comprehensive renewal of their interior and design. Guests will now be welcomed by the sophisticated expression that is also found in the hotel's lobby, breakfast restaurant and many of the other rooms. The herringbone parquet on the floors creates a warm and inviting atmosphere, while design icons from Danish furniture designers add a touch of elegance and quality. The high panels in classic stately Copenhagen style complete the exclusive look and give the rooms a sense of timeless charm.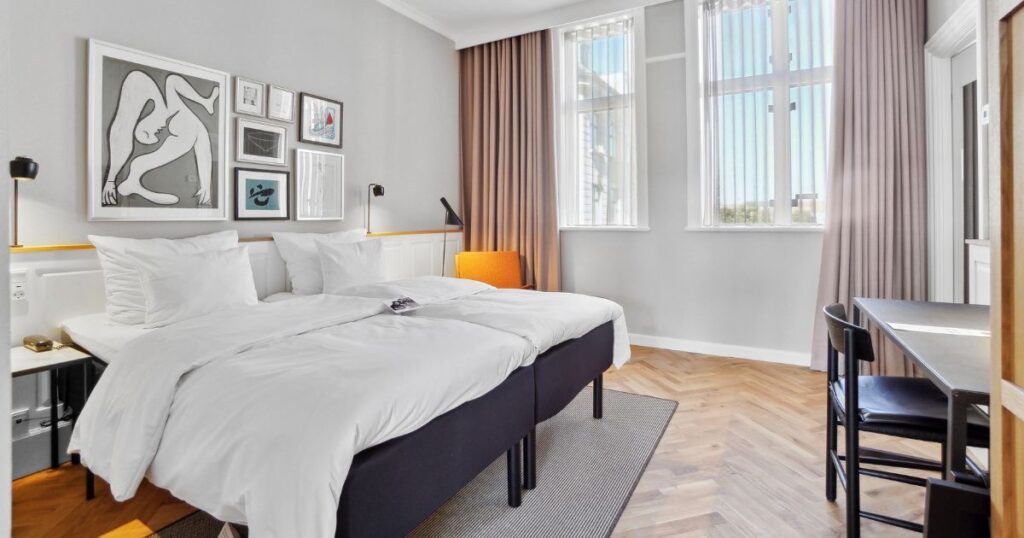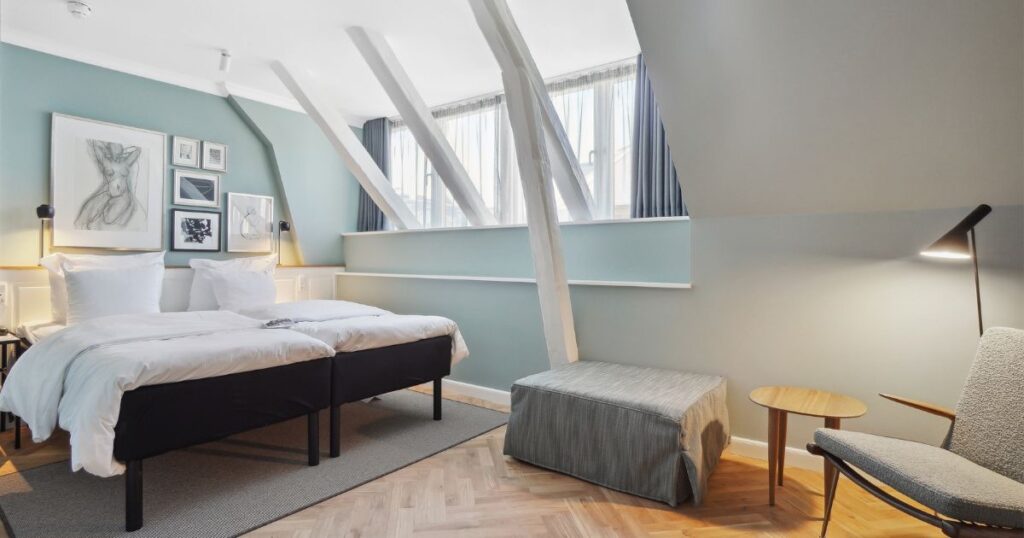 Upgrade of TV system
As part of the renovation, Arthur Hotels has also upgraded their TV system in collaboration with RAW IT in all 215 rooms. They have implemented the state-of-the-art Otrum Mirage system, which is cloud-based and offers a unique guest experience. Otrum Mirage ensures that guests can enjoy a wide range of entertainment options directly from their room. With the new upgrade, guests can easily access their favorite streaming services, news, games and more, all in a seamless and intuitive user interface.
Hotel Kong Arthur looks forward to welcoming guests to their newly renovated rooms and welcomes the opportunity to continue to deliver exceptional stays in the heart of Copenhagen.
### About Arthur Hotels
Arthur Hotels is a recognized hotel group in Copenhagen that represents a selection of unique and charming boutique hotels. With a passion for hospitality and high quality experiences, Arthur Hotels offers an authentic and memorable experience for their guests. With an ideal location in Copenhagen's most attractive areas, Arthur Hotels offers accommodation that reflects the city's charm and Scandinavian design traditions. For more information, please visit www.arthurhotels.dk.
***Note: Pictures of the newly renovated rooms at Hotel Kong Arthur are available on request. Please contact Arthur Hotels' press department for further information.***
If you need help or advice, then contact us today and let's have a non-binding talk on how we can help your business.