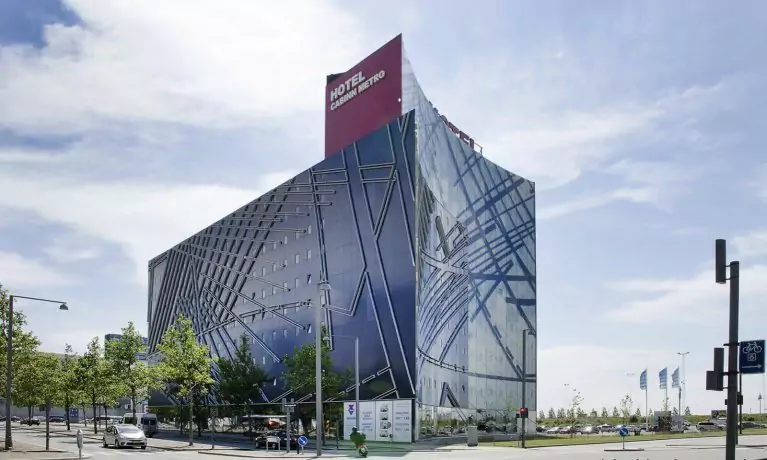 Cabinn hotels has chosen to enter into a partnership with RAW IT. The hotels want to use RAW IT's guard support for all their hotels to optimize the daily operation. "It is an agreement we are very much looking forward to getting started with, and we look forward to the good collaboration with Cabinn," says CMO & Partner Jesper Brouer.
Our IT operations solutions are incredibly flexible and therefore we can change every single solution so that our customers get it exactly as they want.
The best alternative with the most possible "value for money"
CABINN has been around for 28 years and is one of the most innovative companies in the hotel industry. The Danish-owned hotel chain currently includes 10 hotels in the six largest Danish cities: five in København and one in Aarhus, Odense, Aalborg, Esbjerg and Vejle. In total approx. 3.000 rooms and 8.200 beds. During 2019, there will be no less than 4.300 rooms and more are on the way.
CABINN is the first budget hotel chain in Denmark with a well-thought-out concept that breaks with the traditional way of thinking about accommodation.
We are the only hotel chain that offers low prices all year round. We represent an honest and affordable hotel concept where you can stay 100% centrally without it costing you a fortune. That it can be done is due to our functional interior, which saves space but does not compromise on comfort.
CABINN generally offers four different room categories that cater to different price ranges. This means that the concept is adapted to a wide range of guests with different needs:
There is the cheap Economy room, which offers the absolute best price for an overnight stay for conference participants. Then there is the popular Standard Room, which is perfect for couples who want to spend their money out on the town. At the slightly more expensive end, there is the comfortable Commodore room and Captain's Class for guests who want more space.
In all of CABINN's functional rooms you will find all the modern facilities a traveler expects, such as a TV, shower, toilet and free Wi-Fi, coffee and tea.
Welcome on board
#rawit #it-drift #support # 24hoursupport #cabinn