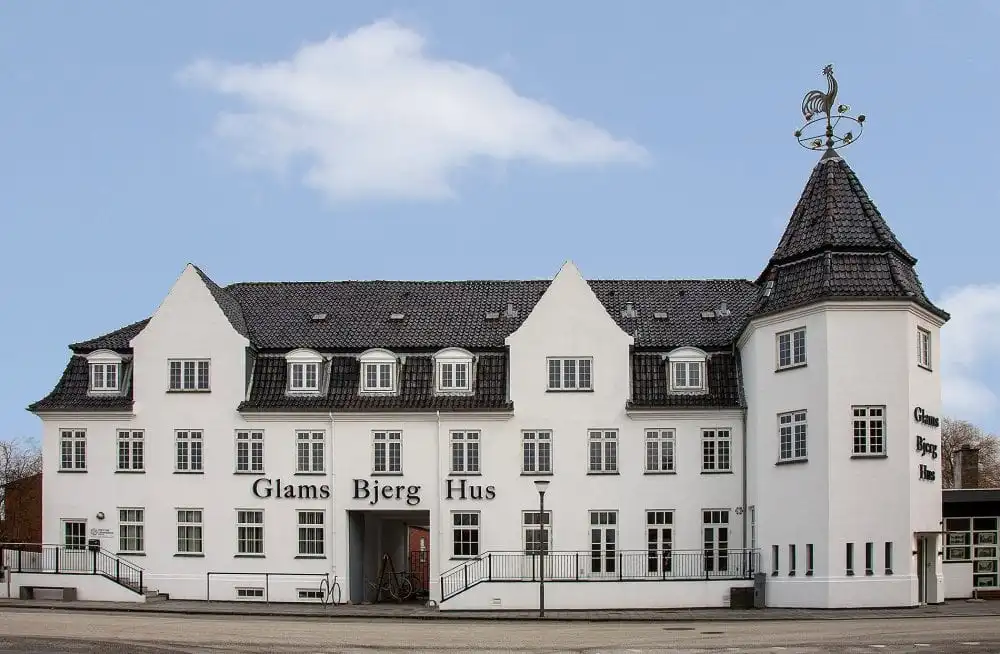 The historic gem GlamsBjergHus has been an inn for the travelers since 1884.
The current owner Jens Poulsen, who is a former bank director, bought the place in 2017. The place was completely renovated, which i.a. offered lighter colors and the small rooms have become larger. The total rebuilding has taken place under the direction of the local architect Arne Andersen, while the color scheme has been prepared by color architect Christistian Lauritzsen.
GlamsBjergHus went from being a partially run-down hotel to being the top hotel.
The hotel offers 12 newly furnished holiday apartments in a wonderful combination of Nordic style with Funen delights. Here, modern conveniences meet with old-fashioned craftsmanship.
Each wall color reproduces the color of a plant or flower in the Funen nature. The apartments are named after these plants. On the walls hang paintings of natural scenes or flowers. Not masterpieces, but every brushstroke is done with love and patience. There are hand-knitted or crocheted rugs on sofas and beds. Here you will feel how much love, peace and profit is included in this craft, which gives guests the feeling of "cosiness" as we know it best.
There are a number of facilities for both private individuals and business visitors. In addition to the 12 holiday apartments, guests and locals can sit down in their à la carte restaurant and enjoy the delicious dishes that consists of local ingredients. Last but not least, their meeting and conference and banquet facilities are available with room for 300 guests.
GlamsBjergHus was looking for a TV solution that could create value for both the hotel and the guests.
GlamsBjergHus very much wants to be part of the digital wave. As an example, guests lock themselves in with a state of the art code lock system specially developed for GlamsBjergHus. Therefore, it was also important for the hotel to choose an up-to-date TV solution for their hotel. The hotel needed a TV solution that would exceed guests' expectations.
It should be a pleasant experience for the guests from the moment they enter through the doors of GlamsBjergHus, until when the guests stay in their hotel apartment, they should have the opportunity to relax with various TV channels, where there should be something for everyone. In addition, guests should also be able to stream their own content with ChromeCast, as well as easily find information about the à la carte restaurant, events, communal dining, etc.
GlamsBjergHus director Laura Ricks asked "Schmidt's Radio" in Vissenbjerg about which solution would be best for them. In this connection, Laura was recommended to contact RAW IT, who prepared one TV solution to their needs.
The solution consisted of the following:
Samsung TV - Beautiful minimalist design with a high image quality. In some of the hotel apartments, more than one TV was installed to meet the needs of the guests.
Headend and IP TV channels - A headend was essential for the TV channels to work optimally in all the hotel apartments, because it is a larger building. We provided GlamsBjerHus with a wide selection of TV channels to their guests, which has allowed guests to relax and be entertained, with the favorite channel. One of the many channels has become an info channel. This has given the hotel itself the opportunity to choose what the menu and submenus should look like and thus also what information the guests get through it.
Outroom cast - chromecast the solution from Google, has allowed guests to stream content securely and directly from their smartphone, tablet, iPad or PC to the TV. Thus, guests have been given a sea of ​​opportunities to watch their favorite movies, TV series and hear their favorite music.
RAW Signage - We implemented RAW Signage info screens in the lobby. RAW Sigange is based on an incredibly user-friendly system, which has made it easier for employees to communicate with guests. The cloud-based system can be used to create additional sales, e.g. when advertising products or activities.
"It is extremely important when our reception is not staffed 24/7 that we receive our guests in a good and professional way. We can do this through the info channel in apartments - as well as the 2 info screens at both entrances. Here we can also inform about upcoming activities, write e.g. congratulations on the birthday of an employee etc. We are nominated for the Danish Painters' Color Award and here we also have our application running as it says a lot about the place and our choice in terms of colors etc. " - Laura Ricks
RAW IT came up with a TV solution that creates value for both the Hotel itself and their guests. It is a user-friendly TV solution that contributes to GlamsBjergHus can more easily communicate to their guests, as well as optimize the customer experience.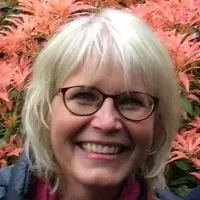 "We prove that the small Funen town of Glamsbjerg is on a par with Copenhagen's hotel solutions. When I spoke to Horesta about possible membership and whether they had a good TV solution (we are not a member) after we received an offer from you, we confirmed they told me that the solution we were considering with you at the time "was just right and the way forward". I was very happy there! "
GlamsBjergHus, Hotel Director & General Manager