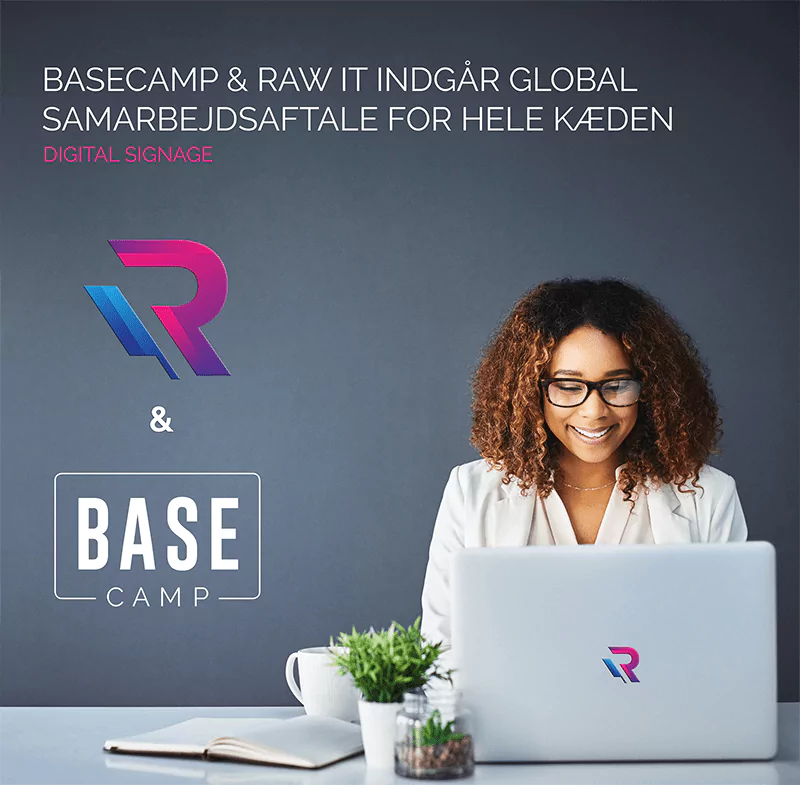 Another great deal has landed and we are incredibly proud to have won the deal. We have entered into an agreement with Basecamp students to supply RAW SIGNAGE to all their current and all future hotels globally.
Basecamp is for students who lack a place to live and where they can be part of a young community where everything is included. The students get an apartment fully furnished and with access to a lot of common things like study areas, common areas, gaming zones, gyms, cinemas and much more.
Basecamp has quickly gained ground in Europe with its concept and has big plans to open many new hotels within the next few years. Already now, 15 new locations with more than 2500 rooms are planned.
The RAW SIGNAGE solution that Basecamp has chosen is for all their info screens in the locations that will inform the students about news, events etc. Basecamp gets access to a dashboard where all screens can be easily controlled and changed. They will be able to access it all from all types of devices no matter where in the world they are located, as long as they have internet.
You can read much more about Basecamp at the link here
You can also read more about our RAW SIGNAGE solution here .
Are also missing a solution for your new info screens, so contact us and hear how easy it is to get started.
#rawit #rawsignage #viharkundetbest #basecamp #students #global agreement #superproud #cloud solution