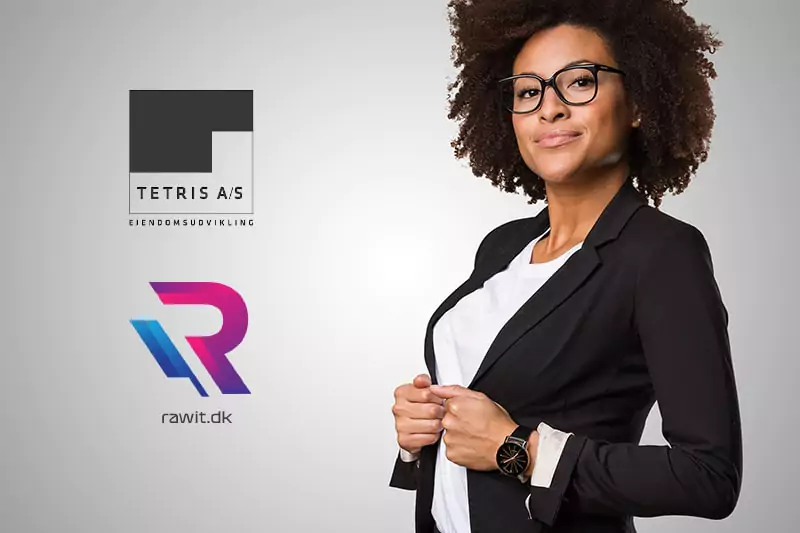 TETRIS A / S has chosen RAW IT to deliver their new WIFI, network and monitoring solution for a new building in Ørestaden. TETRIS is behind a new sustainable multi-family building in Ørestad Nord in the August Schade Kvarteret. The Multihuset Woods will consist of a hotel, restaurant, café, serviced office community and grocery store. In this way, the project combines many different functions at once. Construction is already in full swing. See what it looks like so far in this video: https://lnkd.in/gFJgVjh
The Woods multi-house will accommodate approx. 50 companies in many sizes where RAW IT will be responsible for wifi, networking and monitoring. "This is a super exciting task that we are very proud to have won and look forward to getting started with. This is just the first multi-house of many that TETRIS will build and we look forward to a good collaboration with TETRIS and NREP throughout the Nordic region, "says Partner & CMO Jesper Brouer.
A little about TETRIS A / S
At Tetris A / S, we build both honest quality homes for the Copenhagen family with children and solid and aesthetic buildings for the business community.
We want to make it possible for families with children to stay in Copenhagen - even when they grow out of the small apartment in the city center. We do this by building functional homes with optimal space utilization at an affordable price. At the same time, we always build close to both nature and the city center and with easy access to public transport. We are also in constant contact with the residents in our previous projects to ensure that we always deliver the best possible product.
In our commercial buildings, we focus on creating a connection between new construction and the area's existing architecture without compromising on quality and innovation. For us, it is important that a workplace is more than the place where you work. Employees must enjoy coming to our buildings - that's how they become the happiest employees and colleagues.L
Read more about the solutions we offer here on our website or contact our sales department to hear more. We would like to have more happy customers.
#rawit #tetrisas #wifi # #network #network solutions #surveillance #cctv #meraki #cisco #viharkundetbest #multihus #woods