For all TV models & TV systems
Give your guests opportunities and save money on TV CHANNELS
The OtrumCast solution is based on chromecast technology and works for all TV models and TV systems.
Whether you use our cloud based Mirage, Enterprise, Samsung REACH, Philips CMND, LG Procentric TV solution or something else, you can use our solution for all of them.
This means that you can offer guests to stream directly to the TV, so they can watch Netflix, HBO, Viasat etc. easily and simply.
The solution can be used in hotels, motels, hostels, hostels, ships and anywhere else where you want to offer this service.
For security reasons, OtrumCast uses a security authorization through the individual device and the TV. This ensures that the content is only displayed on the desired screen.
Give your guests the opportunity to choose what they want to see
Optimize the user experience
Save money on TV Channels
Secure streaming
Easy and quick to install
Contact us today and get a non-binding offer that suits your and your company's needs.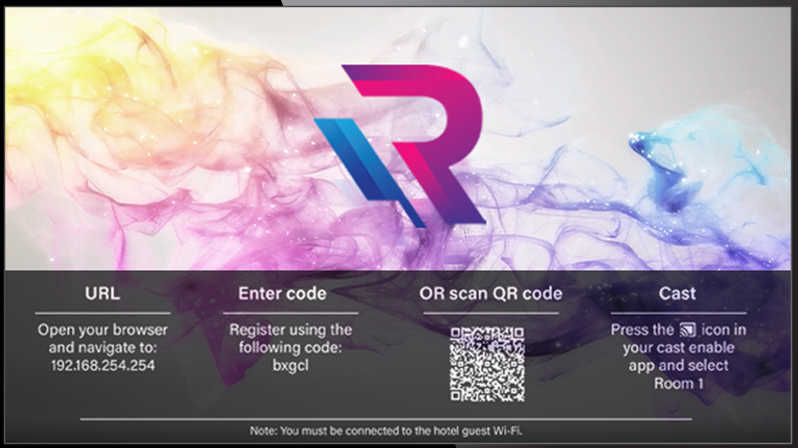 A problem-free solution for hotels etc., where you want guests to be able to watch their own streaming service in the room:
Works with all screens

Android & iOS compatible

Secure authentication of the guest device

All data is deleted daily

'At home' streaming experience for the guest

1000+ apps compatible with Chromecast
Make your own branding on the front page with logo and background image via our user-friendly web CMS.
You can easily change the images and the menu as you wish. You can access the system from any device with internet worldwide.