Our TV system is 100% cloud-based, which offers endless possibilities, where only the imagination sets the limits. Du can log on to the platform from any device, thereby editing and updating the TV menu easily and quickly.
This TV menu is one of the most user-friendly systems on the market and can be operated by most people. The program consists of 'drag-and-drop' elements that you can easily upload and drag over where you want - easy and simple. Of course, we also help with the training of the staff. There are also updated tutorials online, so you can always get help.
Do you want videos, sound, still images or pictures that slowly wear out? It can all be implemented. There are no restrictions with this TV solution.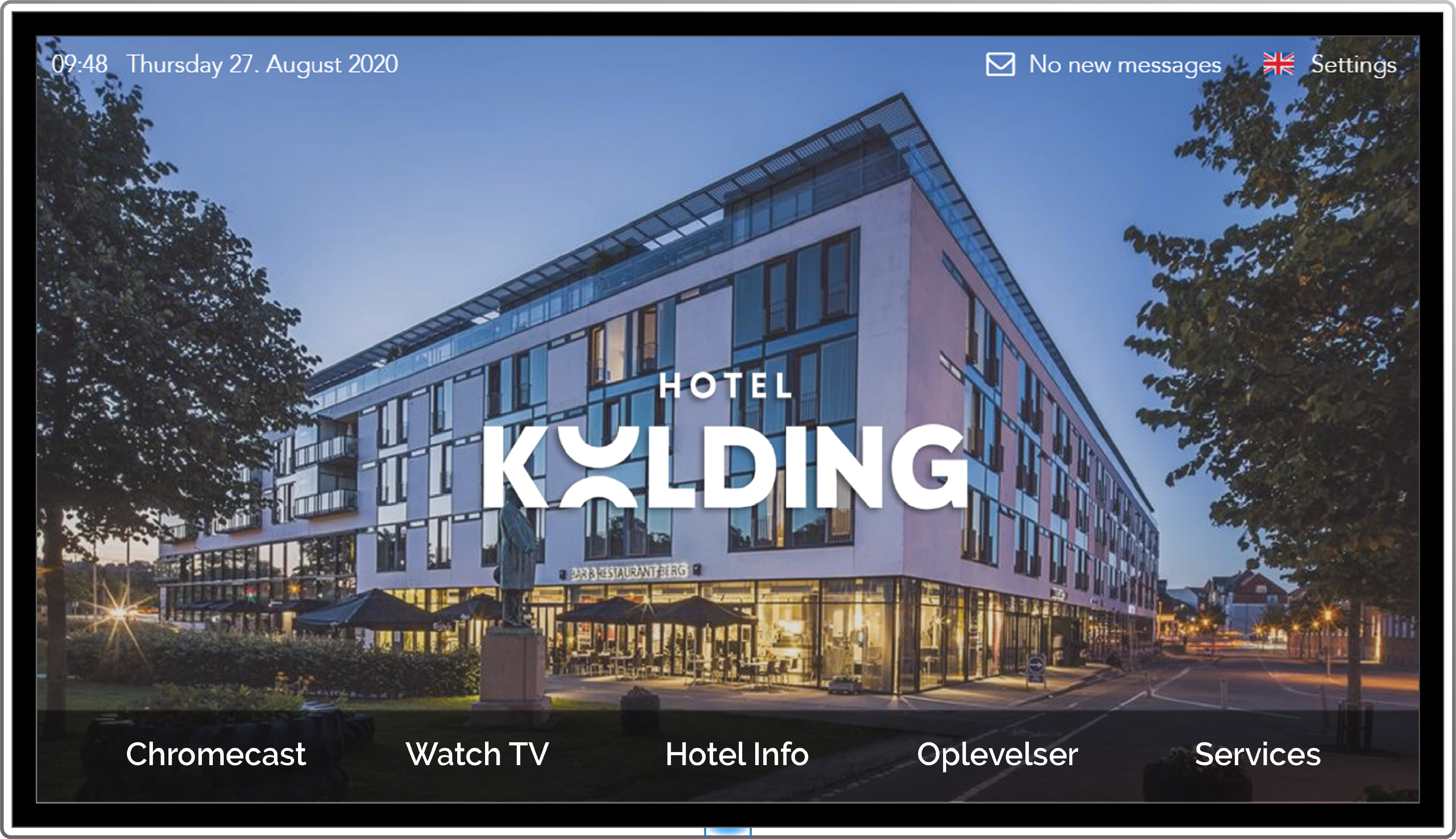 No cost for server installation
Automatic backup
99,95% uptime and redundancy
Environmentally and economically saving on electricity and cooling
Pay as you go. Pay only for consumption.
Integration with your PMS system
Tailor-made design
Fixed cost per. screen per month.
TV channel line-up management
Fully customized 1080p menus
Quick start with the template library
Wake-up with central administration
TV apps e.g. Airplay, Chromecast and HDMI
Bluetooth, Miracast and SmartView
Open APIs for live viewing of e.g. weather and flight times
Compatible with LG, Philips and Samsung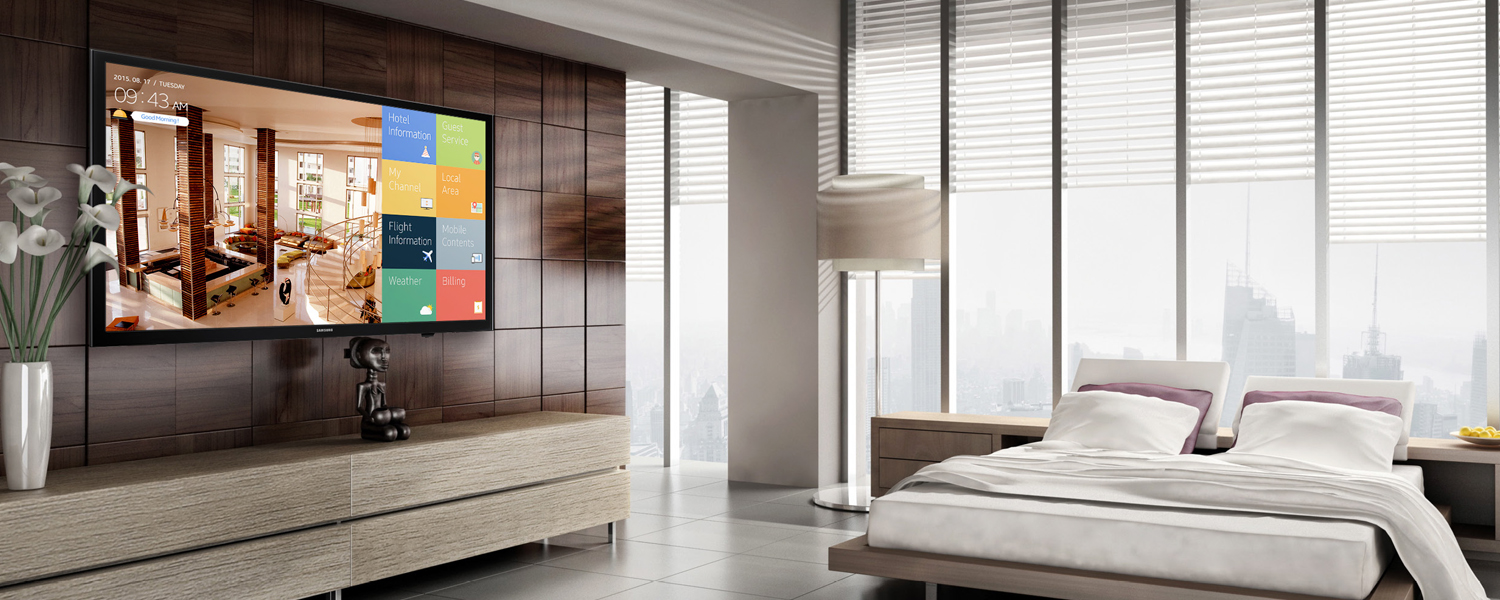 Try the TV system for 1 month for free
Get a free trial - We're pretty sure it's for you. We will bring a screen with the TV system on it, and you can try the options yourself before you decide.
Get a call from an advisor and
hear more about
the TV system